Our professional staff create awesome website & outstanding web applications, software , mobile apps that's grow your business.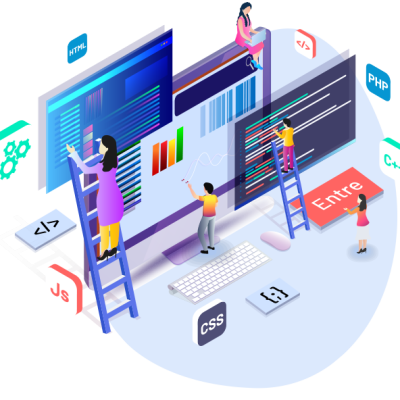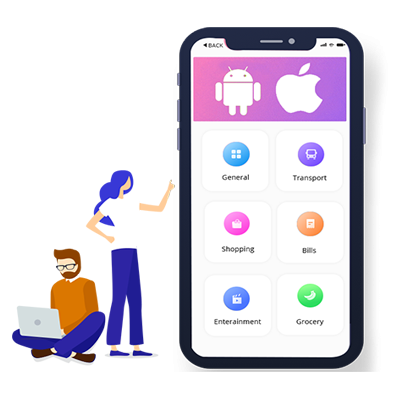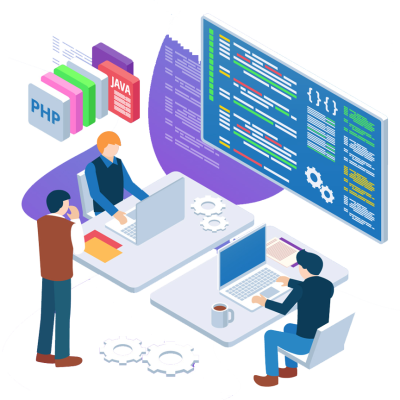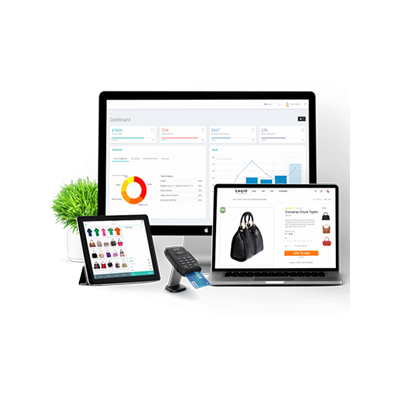 Solvebots IT Solution
Is your business not growing? Has not your business become online-based and modern yet by 2023? are you having trouble running your online business? We have come up with a solution to all these problems. Your ultimate solution for IT consulting. We offer a wide range of best quality services.
Our creative team serves
Website Design & Development
Graphics Design
Digital Marketing
Ecommerce products listing and SEO
Google Merchant Centre approving
Google Ads Management
Social Media Marketing
Video Editing & Making
Digital ads making for Social Media
Software Development
Mobile apps development
We delivered the best quality services for you, for your brands, for your company, and so on. at very reasonable prices.
We are solvebots IT Solution – your digital business partner.
Solvebots IT Solutions are fantastic he went above and beyond what i asked him to do, he was very patient and understanding and showed a high level of professionalism throughout the project. I would highly recommend him and I am already hiring him for another project.
Frequently asked
question ?
Solvebots IT Solution has been in website design Ireland business for a long time. Here are most of the often asked questions and our answers to them. If you have other questions, just ask us below!
How many day Take To Complete a professional website?
| | |
| --- | --- |
| Every website design project is different as it depends on the complexity of features and amount of content to input on the website. On average, a standard corporate website design of about 8-10 web pages can be completed within 6 to 8 weeks.As a well-established Singapore web design company, we speak from experience that the completion of a website depends greatly on the client's promptness in getting back to us with the content and feedback as well. | |
Why should to use Solvebots Services ?
Among the many reasons why our clients have worked with us for multiple projects, the main reasons are:

We build with a target in mind. For corporate website design, understanding your industry, competitor references and clientele is important and it allows us to build a website catered for the potential clients in your business sector.
Simplicity is the focal point of our website design approach. As attention span grows shorter with each new generation, simplistic websites load faster and allows your visitors to find what they want easier.
Honesty begets our good reputation. It has not been easy for a website design Ireland company to be around for over 10 years now. But our business has grown through word-of-mouth and client referrals. We have always requested a fair amount for our service rendered and we will continue to do so.
What Is The Website Design Process Like ?
| | |
| --- | --- |
| Here is what you can expect when you work with Bangladesh Best Web Design. Clients will know that they are in good hands with a website design company that is organized in their work processes from start to end. Solvebots are extremely transparent in terms of website design cost Bangldesh. We tend to have multiple discussions with our client and order for our quotations to state clearly the pages to be created, key features and deliverables, timeline and a breakdown of costs. To know more about our website design process, click here. | |
Does Your Website Design Package Include Copywriting Or Photography ?
| | |
| --- | --- |
| Solvebots are Bangladeshi Software company that has team of experts focused on design and development, so we do not directly provide such services. However, we have worked long enough in the industry to have a list of creative associates that does copy-writing, photography, video and other creative services. For company website design projects that require such additional services, we will be happy to recommend them to you or place their cost into our quotation and manage them on your behalf. | |
Am I Able To Manage My Own Website After It Is Completed ?
| | |
| --- | --- |
| Solvebots develop most of our websites using WordPress, which is a simple content management system (CMS) for customers to update their website on their own. As part of our post-implementation support, we offer customers the option of either customized video tutorials or screenshot documentations on how to update their website. Also included complimentary in our website design cost Bangladesh will be a WordPress training session for our clients, to ensure that they are more than capable of updating and adding website pages. Not only that, we will offer a free 30-day, 60-day or 90-day post-implementation support to ensure that our clients can manage the site on their own before we handover the website fully. Of course, there are clients that want to fully focus on their business, and for those that would prefer for us to maintain and update the website for them, we can always provide a website maintenance package. | |
Are Your Website Designs Search Engine Optimised (SEO) ?
| | |
| --- | --- |
| It is important to know that Search Engine Optimisation (SEO) requires keyword planning and months of ongoing SEO work for your website to get onto the first page. What we can ensure is that your website design Bangladesh is search engine friendly and designed around Google's guidelines for organic SEO. We will create a sitemap.xml file and submit it to Google and Bing upon launch, setup Google analytics and search consoles for you. We will also create a 301 redirect file to help the search engines and visitors find the new pages based on the older pages that are already indexed. | |
After The Website Is Completed, What After Sales Service Do You Offer ?
| | |
| --- | --- |
| Some companies that design websites outsource their work. But as a full stack Bangladeshi software company, Solvebots will be able to fully support any website that we have completed. Our website designers and web developers are based in Bangladesh, enabling us to have the expertise to handle your domain, host your website and also fix or enhance your website as your business grows or changes. Some clients have even engaged us to develop business applications and mobile apps to improve their business processes. In terms of website support, we can provide after sales services based on ad-hoc charges or maintenance packages, depending on what you prefer. | |
I'm A Start-Up And On A Strict Budget. What Options Does Solvebots Have For Me ?
| | |
| --- | --- |
| Solvebots understand that a fully customized website design can be a big investment and not all new businesses are looking to spend a big budget at the start. As a fully-owned Bangladesh Software company that started from scratch, we would love to work with new businesses and help grow their business. We offer a budget package that will not burn a hole in your pocket, while helping you get online with a great looking website fast! Learn more about our budget package. You can also use our website cost estimator to have a ballpark figure. We love helping businesses grow so contact us to get a final discounted price from Solvebots! | |